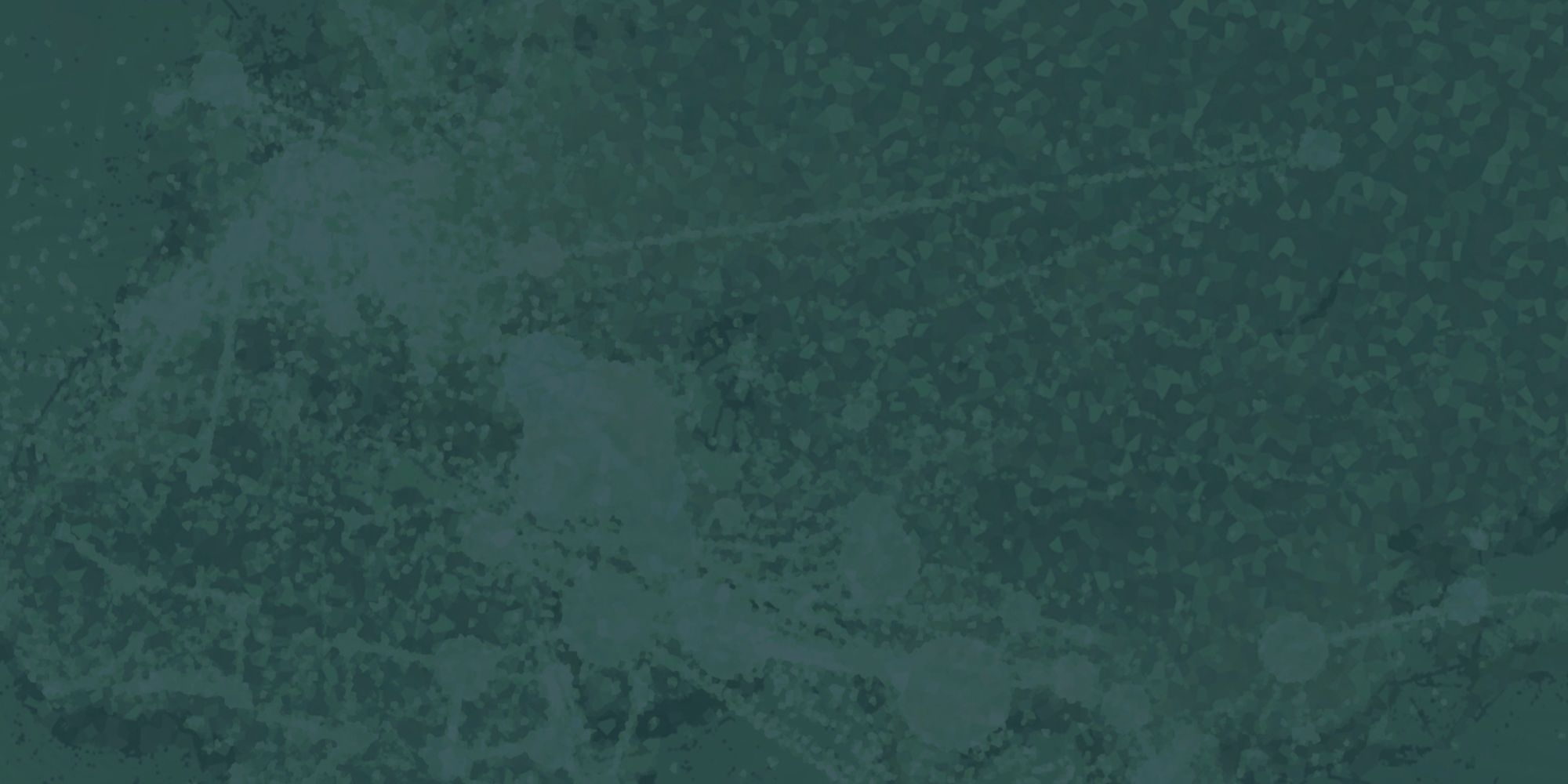 Global Public Investment requirements for Zero Carbon
Sufficient and appropriately directed global public investment is critical to shift our economies globally to zero carbon. Currently such investment is inadequate, and still funds infrastructure expansion which increases dependance of fossil fuel reliant.
Rethinking international climate finance, aid and transport investment
Report calls for significant shift in global public investment as currently climate finance is dwarfed by fossil fuel subsidies. Despite high-profile pledges to stop funding new coal-fired power stations, global public investment is still funding the construction of fossil fuel dependent transport infrastructure. ​
​
For example, vast majority of UK aid spending on large transport projects, with over half a billion pounds expanding transport networks to facilitate more fossil fuel dependent global trade. Similarly, the UK recently provided £400 million export finance for two airports, linked to oil extraction in Ghana and airfreight exports in Uganda. Across Europe, over €1 billion of funding is going to aviation expansion elsewhere in the world, and over €14 billion to road expansion.

The report strengthens the calls for climate finance agreed at COP26 to be sufficient to address the climate emergency. Global fossil fuel subsidies of $450 billion dwarfed additional international climate finance of $43 billion in 2020. Arbitrary funding targets, dubious accounting and out-dated ideas about how funding should be spent perpetuate the status quo. European governments must lead in ensuring public investment in zero carbon is provided internationally on the same basis as domestically.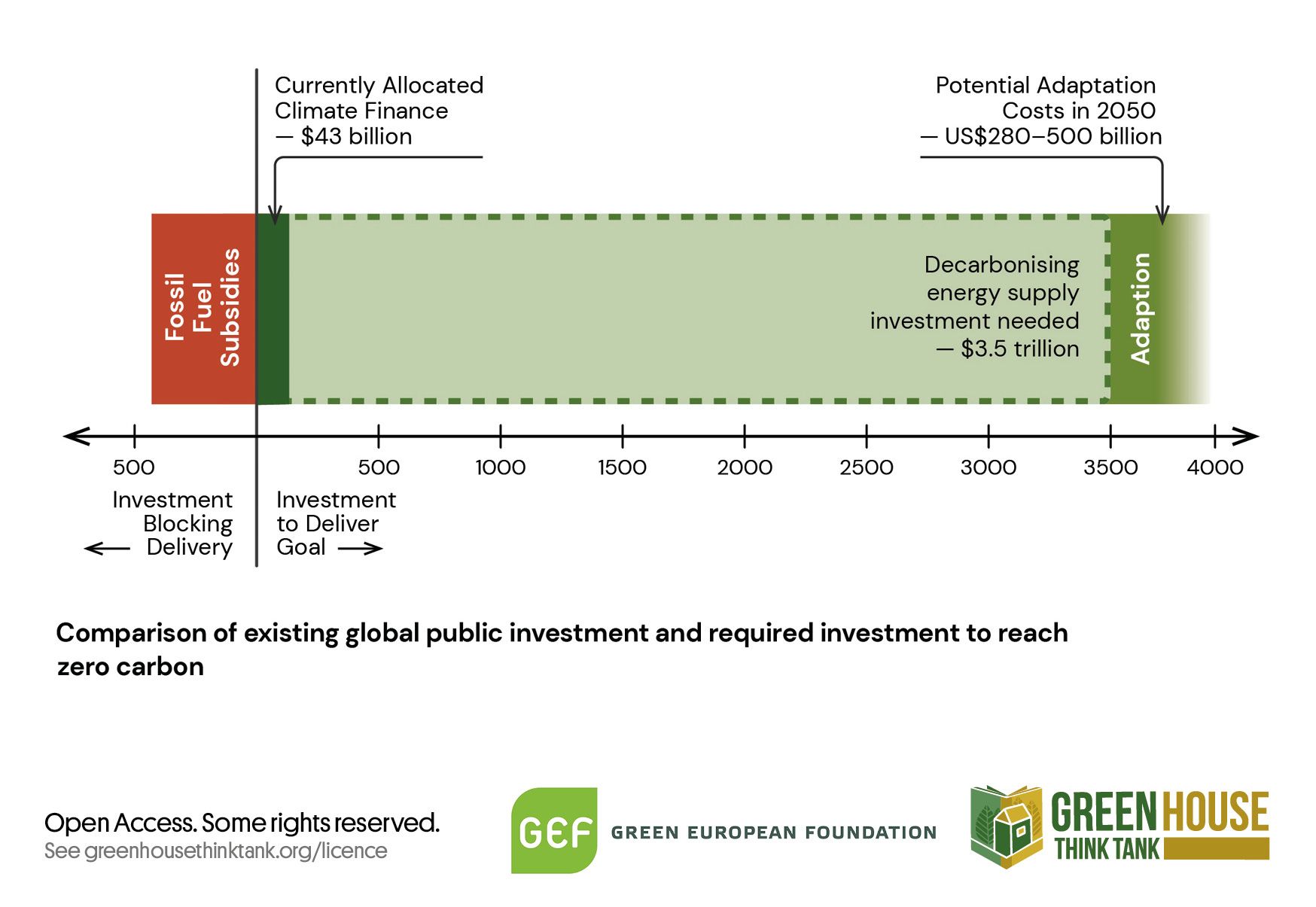 This Global Public Investment Requirements for Zero Carbon report examines how international aid, loans from development banks and export finance all continue to fund fossil fuel-dependent developments. This is particularly true in the transport sector, which soaked up around 20% of global official development assistance from 2014-2019. And rather than zero carbon transport systems to serve local populations, much of this aid is funding new roads, airports, ports and rail projects that support export-orientated economic growth.  ​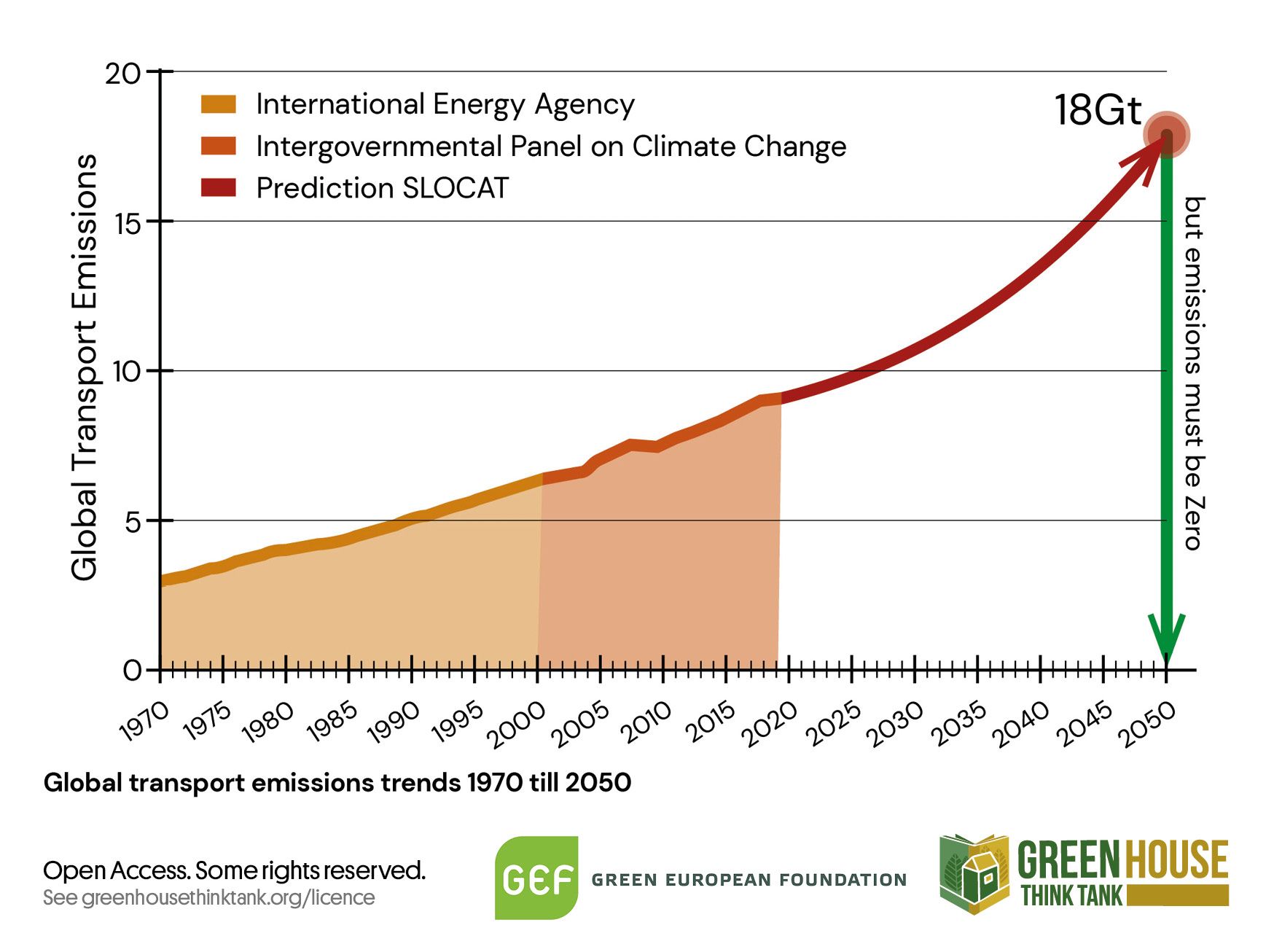 This work forms part of a wider project led by the Green European Foundation exploring what a 'climate emergency economy' would look like through a rethinking of trade, industry and infrastructure investment. The project involves Greenhouse Think Tank in the UK alongside Groenlinks in the Netherlands, Green Foundation Ireland as well as partners in Finland and Poland.
Project Overview Video
---

Join the newsletter to receive monthly summaries of Green House Think Tank's latest work.