Green House Advisory Group
Profiles of members of Green House Think Tank's Core group
For media interviews please contact us at info@greenhousethinktank.org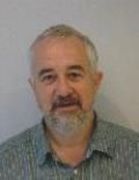 Victor Anderson was a Green member of the London Assembly from 2000 to 2003. He previously worked as a researcher for Cynog Dafis, joint Green-Plaid Cymru MP for Ceredigion. He is also a published academic, writing for the New Economics Foundation and publishing Alternative Economic Indicators, a book which challenged the use of GDP as the central measure of economic activity.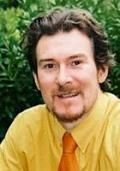 John Barry is Professor of Green Political Economy at Queens University Belfast.  His latest book is The Politics of Actually Existing Unsustainability: Human Flourishing in a Climate-Changed, Carbon-Constrained World (2012, Oxford University Press) - He is currently working on a book provisionally entitled 'The Story of Unsustainable Growth: Understanding Economic Growth as Ideology, Myth and Religion' (see here for an introductory article).  From 2003-09 he was co-leader of the Green Party in Northern Ireland and from 2011 to 2018 was a Green Party councillor on Ards and North Down Borough Council.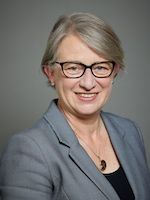 Natalie Bennett, is a British politician and journalist who served as Leader of the Green Party of England and Wales from 2012 to 2016 and serves in the House of Lords as a green peer. Born in Australia, she worked as a journalist in the UK, Thailand and Australia. She writes extensively on topics as varied as agriculture and land use, health and education, feminism, refugees and economics. She writes extensively for publications including the Independent, Politics Home, The Ecologist, Left Foot Forward and Yorkshire Bylines.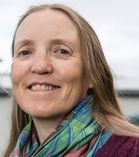 Anne Chapman studied biochemistry at Oxford and has environment-related masters degrees from Manchester and Lancaster universities. She has academic publications in the field of the philosophy of science and technology; her book Democratizing Technology  was published by Earthscan in 2007. Anne lives in Lancaster where she is a director of a renewable energy co-operative.

Andrew Cunningham is Professor of Wildlife Epidemiology and Deputy Head of the Institute of Zoology, London, where he heads research into Wildlife Epidemiology. He has published widely on infectious diseases and on disease threats to biodiversity and he has been awarded a CSIRO medal and a Royal Society Wolfson Research Merit Award for his work on wildlife disease.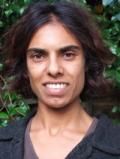 Maya de Souza works in environmental policy in government, currently on circular economy policy. She has also worked with the business community in Hong Kong on setting under 2 degree C carbon reduction targets and transitioning to commercial electric vehicles. Maya was a councillor in Camden for 8 years where she pursued innovative ideas such as a community bond to fund local energy schemes.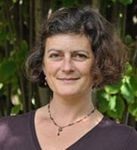 Lucy Ford is a Senior Lecturer in International Relations at Oxford Brookes University. Her research focuses broadly on global political ecology, with a particular interest in civil society and social movements. She is further working on integrating ecopsychology into International Relations.  Before joining Brookes she worked as researcher and parliamentary assistant to Green MEP Caroline Lucas, now the UK's first Green Member of Parliament.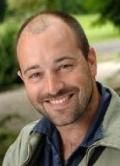 Ed Gillespie  is a keynote speaker, writer, communications specialist, serial entrepreneur and futurist. He is the author of 'Only Planet – a flight-free adventure around the world' a book about his circumnavigation of the globe without getting on a plane. Ed is a facilitator with the Forward Institute for responsible leadership, a Director of Greenpeace UK, a Trustee of Energy Revolution and co-founder of Futerra.


George Graham is a specialist in conflict, human rights, humanitarian response and inclusive international development. He is based in London, where he is chief executive of Humanity & Inclusion UK. He has a Masters' degree in Violence, Conflict and Development from the School of Oriental and African Studies and a BA in English from Oxford University.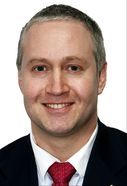 Oliver Greenfield ​is convenor of the Green Economy Coalition​, which brings together over 60 organisations, from NGOs to businesses, research and international bodies who are united by a vision of prosperity for all within the limits of the planet. Prior to this, Oliver led WWF UK's Sustainable Business and Economics work, where he pioneered systemic stakeholder change programmes.  He has degrees in engineering, business and economics.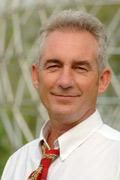 Tim Jackson is Professor of Sustainable Development and Director of the Research group on Lifestyles, Values and Environment (RESOLVE). His research interests focus on understanding the social, psychological and structural dimensions of sustainable living. Professor Jackson was Economics Commissioner with the Sustainable Development Commission for whom he wrote the report Prosperity without Growth, now published as a book by Earthscan.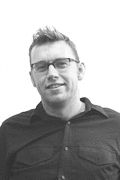 Peter Newell is Professor of International Relations at the University of Sussex. He works on the political economy of climate change and energy transitions. He previously worked at the universities of Oxford, Warwick and UEA and NGOs Climate Network Europe and Friends of the Earth. He sits on the board of Carbon Market Watch. His books include Globalization and the Environment; Climate Capitalism; Governing Climate Change; Climate for Change and The Effectiveness of EU Environmental Policy.

Allyson Pollock is director of the Institute of Health and Society at Newcastle University.  She is an academic, public health doctor, and leading authority on PFI and the implications of market mechanisms and privatisation of public services. She is the author of NHS plc and co-author of The New NHS: A Guide.

Jonathon Porritt is an English environmentalist and writer. He co-founded Forum for the Future in 1996, and his latest book, Hope in Hell, was published in 2020. His blog can be found at jonathonporritt.com.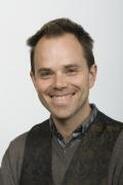 Rupert Read is a professor of philosophy at the University of East Anglia, where he works alongside some of the world's leading environmental scientists. He is a former chair of Green House Think Tank, and a former Green Party of England and Wales spokesperson, councillor, European parliamentary candidate and national parliamentary candidate. He is a co-founder and active member of Greens Climate Activist Network. Until recently Rupert was a political strategist and national spokesperson for Extinction Rebellion UK. He is a frequent guest on a range of national UK television and radio programs including Politics Live and Question Time. His new book Why Climate Breakdown Matters is out now.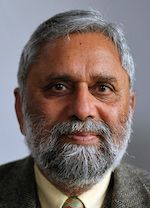 Pritam Singh is Professor Emeritus at Oxford Brookes Business School and until recently a Visiting Scholar including at Wolfson College, Oxford as well as universities in Brazil, India & Russia. He has published four single authored books including: Federalism, Nationalism and Development: India and the Punjab Economy. He is on the editorial board of several journals including Capitalism Nature Socialism as well as having coedited another three books. On an invitation from Economic and Political Weekly (EPW), India's most reputed academic journal, he guest editor its Special Punjab Issue in January 2017. He has won awards from World Association of Political Economy and University of California (Riverside).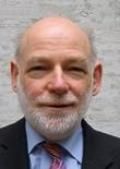 Geoff Tansey curates the online Food Systems Academy, chaired the independent Fabian Commission on Food and Poverty in 2014-15, was a member of The Food Ethics Council from 2000-21 and holds a number of honorary positions in several universities. His books include The future control of food co-edited with Tasmin Tajotte and the prize-winning The Food System: a guide with Tony Worsley. His co-edited book 'A World Divided - Militarism and Development after the Cold War' from 1994 was republished in 2021. In June 2005, he received one of six Joseph Rowntree 'Visionaries for a Just and Peaceful World' Awards and, in 2008, he won the Derek Cooper Award for best food campaigner/educator, at the BBC Radio 4 Food and Farming Awards.
---
Find out about the Green House Core Group.
---