A Just Transition in Britain: 'Actually existing regionalisms'
To mark the UK launch of our new book with the Green European Foundation, 'A European Just Transition for a Better World', we are delighted to publish the winning entry to our Just Transition essay competition, by Matthew Hull.
How should the UK's 'regions' figure in theory and practice of a just transition? Matthew Hull surveys two decades of regional development, from New Labour's 'new regionalism' to Metro Mayors and devolved government in Wales. Detailing how 'actually existing' institutions have accommodated ecological objectives over time, he contrasts a history of weakness with an emerging political potential, and an opportunity for the climate movement in the UK. The regionalist genie may be out of the bottle, and centralising governments may struggle to put it back in.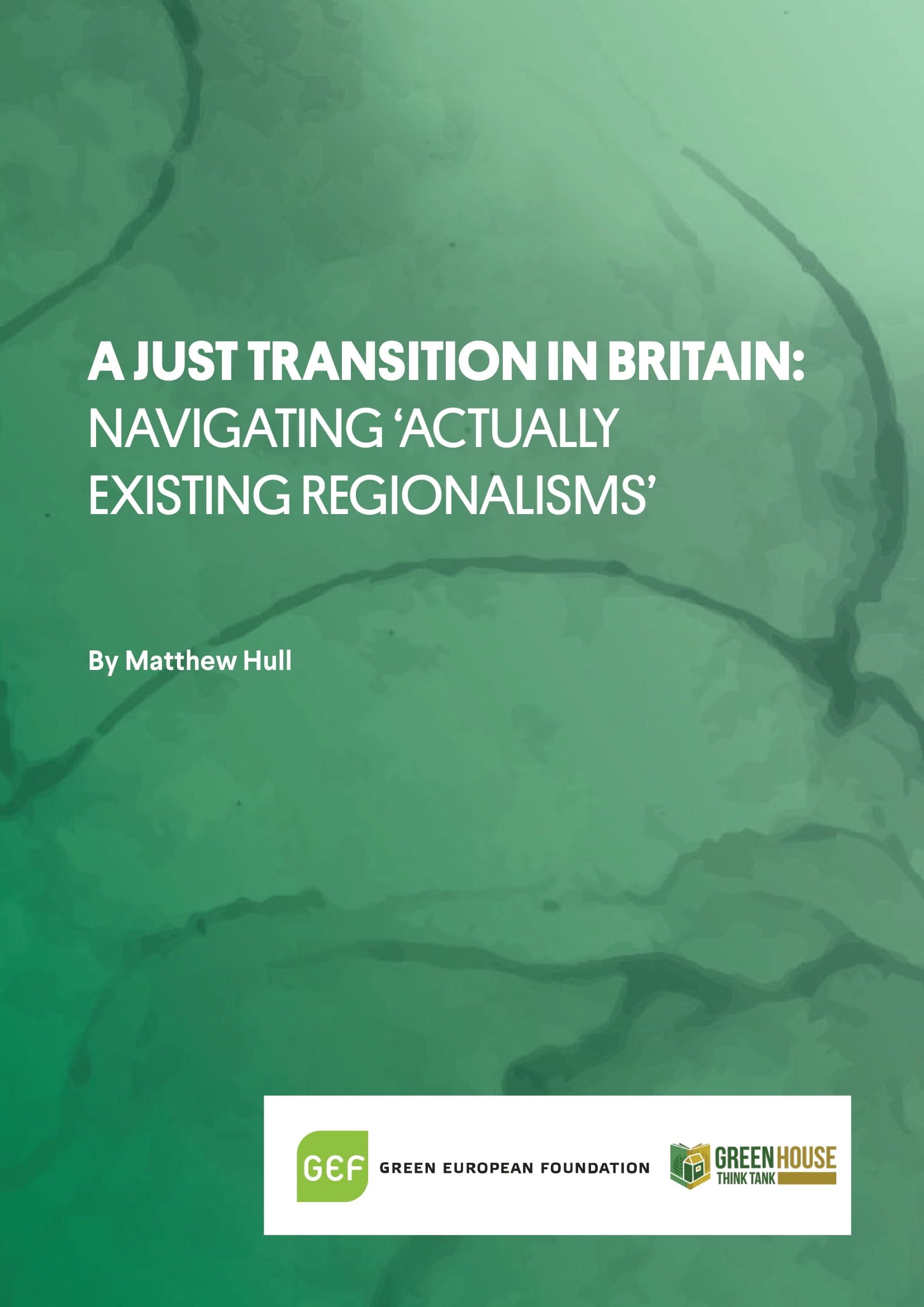 This essay has been published by the Green European Foundation, with the support of Green House Think Tank and the financial support of the European Parliament. The views expressed are solely those of the author and do not necessarily reflect the views of the European Parliament.
Join the newsletter to receive monthly summaries of Green House Think Tank's latest work.