What would an economy that faced up to the reality of the climate emergency look like? To truly meet the challenge, the UK must rethink our industrial and economic dependency on materials and products sourced from around the world.
Over three years from 2019-2022, Green House is exploring how trade, industry and infrastructure need to change to meet zero carbon goals. In 2022 this project is organised by the Green European Foundation with the support of Green House Think Tank, Green Foundation Ireland, and Etopia, and with the financial support of the European Parliament to the Green European Foundation. In 2022 the project is focused on 'Rethinking Demand'.
At the bottm of this page you can find all the reports and events that make up this project. These build on our recent work envisioning a postgrowth Britain and our focus on climate jobs, which quantified the employment that could be created across the UK in facing up to the climate emergency. Read the strategic vision
Latest Report: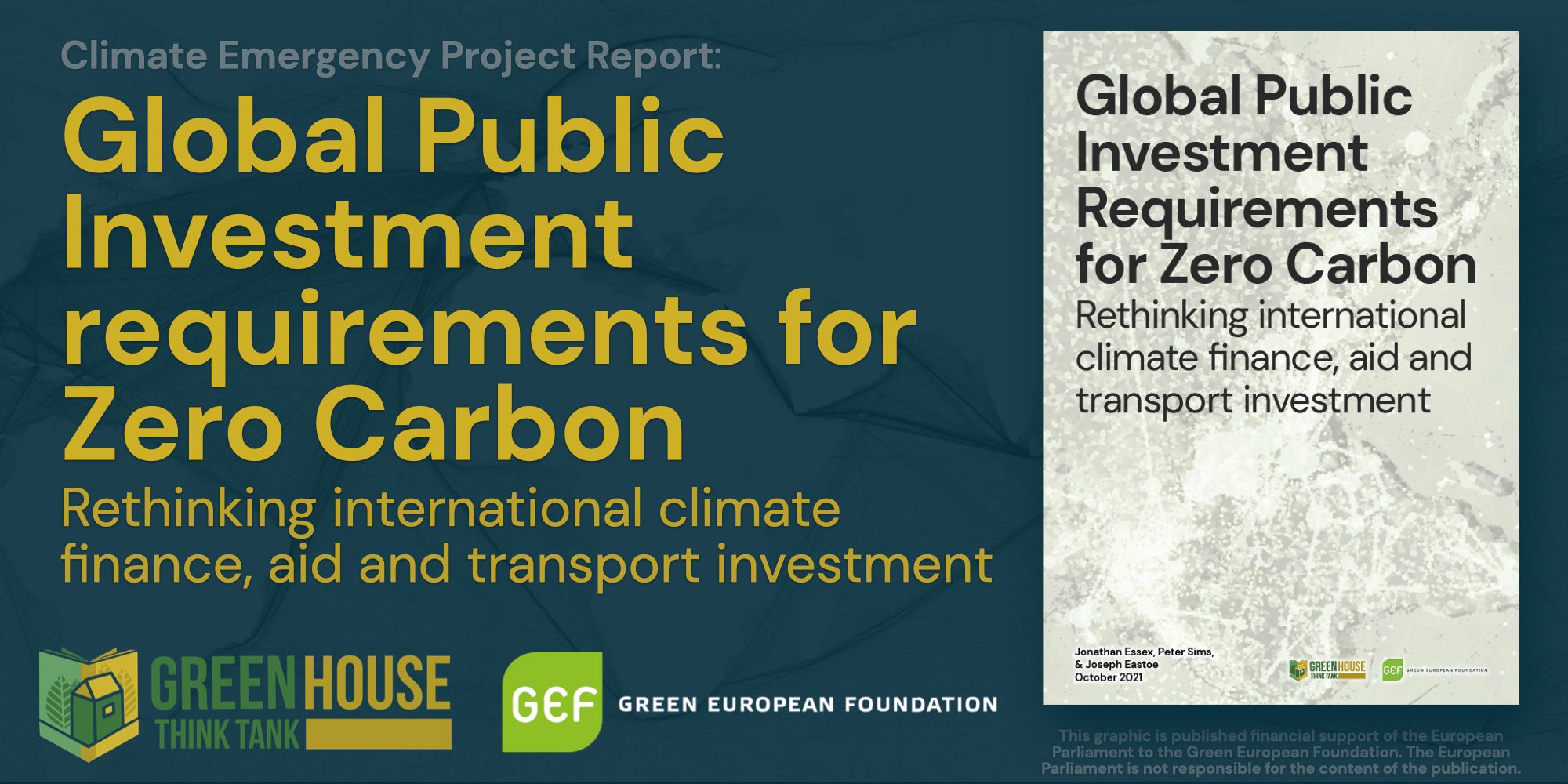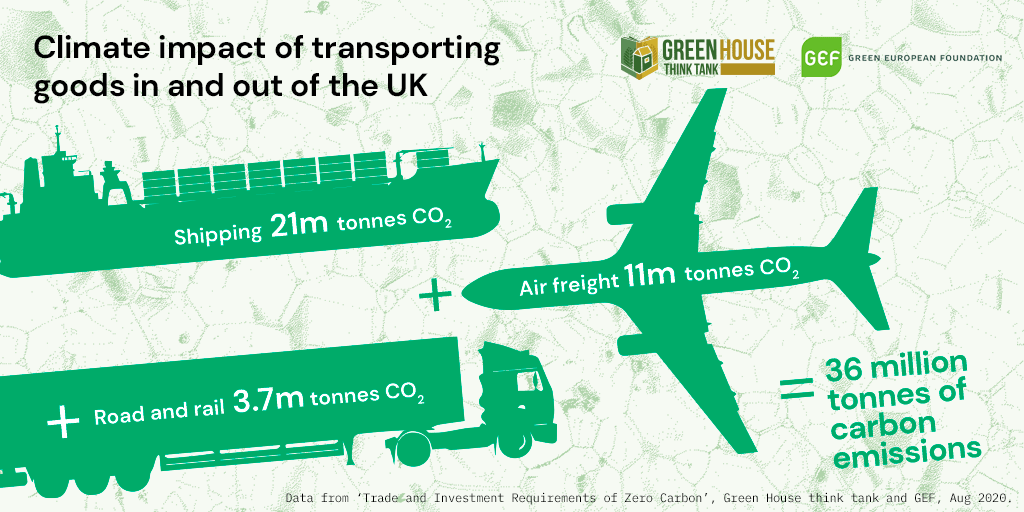 This report quantifies the massive scale of transport infrastructure investment plans across the UK and EU and how this fails to align to existing climate targets. This highlights that whilst heavy goods transport, shipping and aviation are some of the hardest to decarbonise, demand for these transport modes are not being managed or constrained in line with climate commitments. The report is framed using the Zero Carbon Policy Toolkit introduced in Green House's August 2020 report, Trade and Investment Requirements for Zero Carbon.
---
Project Video
---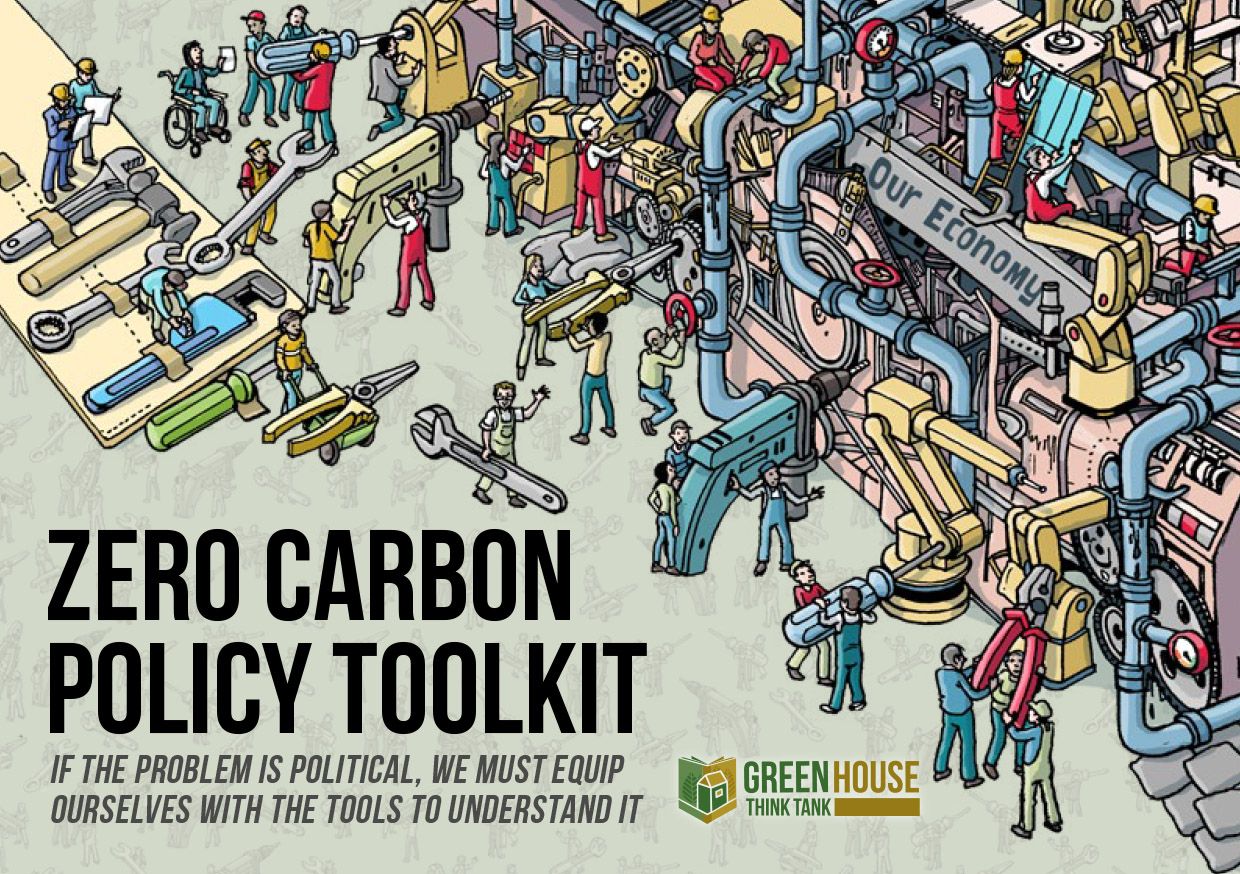 ---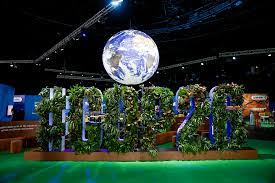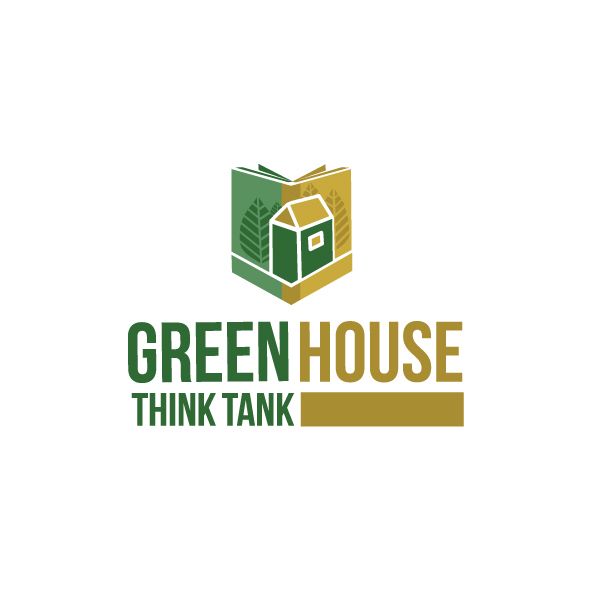 ---

---
Project Publications & Events